Bladerunner
Administrateur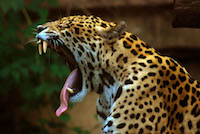 Offline



Joined: 25 Jan 2016
Posts: 802


Localisation: France
Posted: Tue 20 Dec - 17:42 (2016)

 

   Post subject: Constructive feedback on the AppStore

---

Only 3 starts but a lot of wanted features.
What do you think ?


 


Quote:
 OK to begin with I had a lot of fun playing this game. The game is visually pleasing looks like a standard war game. Uniface is relatively easy to use and I found the Tutorials to be a quite adequate. The maps are nice appear to be well-designed. TFs conform to historical national doctrine with large IJN carrier (CV) TFs and USN limited to two CV TFs. And That is where it breaks down. 


Quote:

1. PBYs are missing as are subs. That right blows the Midway scenario to hell. 


Quote:

2. "Historical" battles have weird cv/cvl/cve showing up consistently. For example in the "Historical" Midway scenario two cvl/cve appear as part of the IJN mobile strike force "Kudo Butai!" Now while Nagumo might have wanted them in reality he did not. One was assigned to Operation AL (and I was not using the No AL option). Honsho was historically assigned to Yamamoto's main group yet I bone playing (played 4 Midways) showed up in Kudo Butai. I appreciate variation for game play, such as maybe splitting Kudo Butai up into two TFs and alternative start positions but I never saw on "historical" Midway OOBs in my "Historical" playing. That said neat options for alternative play are offered. Another historical playing this time Coral Sea but I faced off with Akagi and Kaga, WHAT? 


Quote:

3. Then there are fuel restrictions at Midway. Maybe I need to do some more research but I never heard of air search being curtailed at Midway because of fuel concerns, yet again I found myself doing that. 


Quote:

4. Then there are no provisions for spotting and readying aircraft. Aircraft attacking land bases (presumably with HE bombs and no torpedoes can magically and in mid air rearm for a naval strike. 


Quote:

5. The AI seems to be omnipotent in its air search as I had to wait until daylight to launch my search and before I could get search aircraft off the deck in one scenario an airstrikes was already inbound. I guess the AI can launch search aircraft in the dark but I can't. And NO my TF could not have been spotted. 


Quote:

6. Trying to reassign aircraft from a strike to another TF (fight deck down) and the reassigned crash each time with three attempts at it (BTW the auto save is great here). So gave up on that scenario. 


Quote:

7. A scenario editor would be nice and I would pay extra for it. 


Quote:

8. Icons sometimes disappear and I had to log out and restart from the auto save. Did I mention the auto save is an awesome feature? Conclusion. Looking for a fun and addicting game this one is great for the price. Problem is it can be sooooooo much more! That is where I have found it to be wanting. I think the designer will iron out many of these issues. I would certainly buy other games designed by him and pay for upgrades that rectify some of these points. This engine can do a lot more like the Bismark and North Sea battle for example.





currymutton
Beta-testing



Offline



Joined: 27 May 2016
Posts: 552

Posted: Fri 23 Dec - 02:02 (2016)

 

   Post subject: Constructive feedback on the AppStore

---

First thought: have we been too kind/generous/accepting/ignorant about this game? Sorry I was kidding.


I honestly think it is great because comment of this kind is invaluable in Apps Store (I am looking at you, Mario)


Thoughts:
1. It is about shadowing...
2. I have thought about this, but as long as I ignore the thing "historical", I am fine.
3. In terms of "game play", normally the fuel does not last the end of the game (either you run out of fuel or run out of planes), it seems not a problem
4. Not sure about the provision thing. But I think the "problem" is known long time ago -- AP bomb is for anti-ship and HE bomb for base. And then we have skip bomb, flare, etc (ref. Flat Top), no biggies, but nice to see it imporved
5. Back in the days of Coral Sea and Santa Cruz, I got air strikes early thatn 0800 so I need to adapt my strategy (ahistorical?) in light of this
6. Not experience this before
7. No comment
8, Not experiece this either...